The Boardwalk at Friday Harbour has everything you may need for a day of fun, shopping, and great food.
Get all your gourmet grocery essentials at FH Fine Food. From the finest fresh produce, cuts of meat and cheeses to baked goods and specialty products, FH Fine Food is bursting with only the best.
LOCATION
The Boardwalk at Friday Harbour

K9 Pawvengers Inc is happy to offer high-end accessories, nutritious food and care for your furry family member. We are happy to offer day care and grooming for the four-legged members of your family. The care and service is delivered as if they were our own. Whether you're stepping out for the day or going for a cruise on the lake, you can take worry away and feel confident when you return to pick them up—they will not want to leave.
LOCATION
The Boardwalk at Friday Harbour
HOURS
Retail (Curbside Pickup Only)


MONDAY – FRIDAY:
8:00am – 7:00pm


SATURDAY – SUNDAY:
8:00am – 6:00pm


There's a feeling you get when you slip on that dress that flatters every curve, or that perfect outfit that feels just right! At Feather And Stone Boutique our mission is just that! We want you to feel like the beautiful, sexy, confident woman you are when you step out of our boutique, whether you leave in sweats or silk! From well known designers to emerging indie brands, you'll find a curated mix of something special, something timeless and always with the laid-back chic vibes that we love.
STARBUCKS
OPEN FOR TAKE-OUT ONLY
Starbucks on the Boardwalk is currently open for take-out service. All payments must be made by debit, credit, or gift card – we are currently not accepting cash. There is a limit of five Guests in line and at the pickup counter at one time. Please make use of the sanitizing station set up at the entrance.
LOCATION
The Boardwalk at Friday Harbour
HOURS
SUNDAY – THURSDAY:
8:00am – 6:00pm


FRIDAY – SATURDAY:
8:00am – 8:00pm



Decorate your very own pottery masterpiece! From a brilliant work of art to a functional piece of dishware, the possibilities are endless at Crock A Doodle.
LOCATION
The Boardwalk at Friday Harbour

Taking special care to create a unique space for every client, ADM is your one-stop shop for all matters home décor and renovation.

In-Home design consultations available. Book your appointment now.
BOOK AN APPOINTMENT
LOCATION
The Boardwalk at Friday Harbour

From classic red wines to cheery ciders, the LCBO carries an esteemed collection from the finest wineries, breweries and distilleries across the world. Enjoy responsibly.
LOCATION
The Boardwalk at Friday Harbour

The beautifully designed Harbour Master Building features so much more than unparalleled service and endless views of sparkling Lake Simcoe. It's also a place to shop for Friday Harbour apparel and accessories, personal care items, seasonal gifts and more.

We offer Starbucks® coffee, premium teas and delectable treats for you to enjoy as you peruse everything the Harbour Master Building has to offer.
LOCATION
The East Boardwalk, overlooking the Marina
Pro shop
Shop for quality golf essentials from the latest clothing to clubs and accessorites at the Nest's boutique Pro Shop located in the Clubhouse.
LEARN MORE
LOCATION
At the Nest Golf Club


WELCOME CENTRE IS CURRENTLY CLOSED
The Welcome Centre features many of your Resort needs. From branded FH apparel to an assortment of accessories, the Welcome Centre is your hub for all things Friday Harbour.
LOCATION
The Boardwalk at Friday Harbour
HOURS
Phone Inquiries only


Friday Harbour is meant to be an experience for all to enjoy. We have a range of services from on-site vehicle and boat detailing, to FH Fresh services, exclusive to our Homeowners. We want your time with us to be nothing short of exceptional.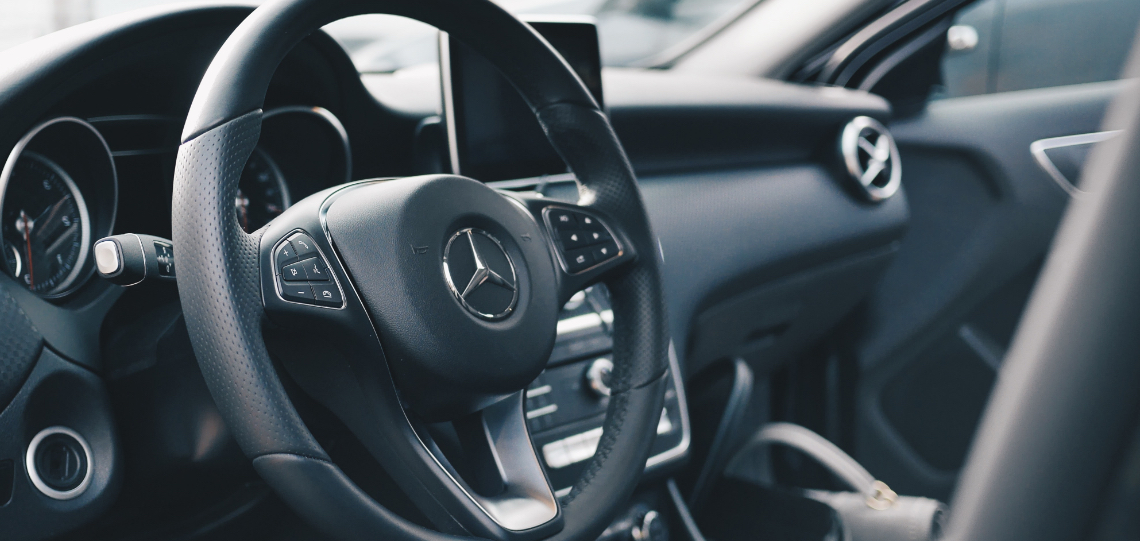 Executive Detailing is your one-stop-shop for both your car and boat detailing needs, Friday Harbour's exclusive onsite detailing provider. Choose the perfect detailing package, customized to fit your needs. Whether it is cleaning your boat before it gets stored for the winter or giving your street ride some much needed care, Executive Detailing is there for you.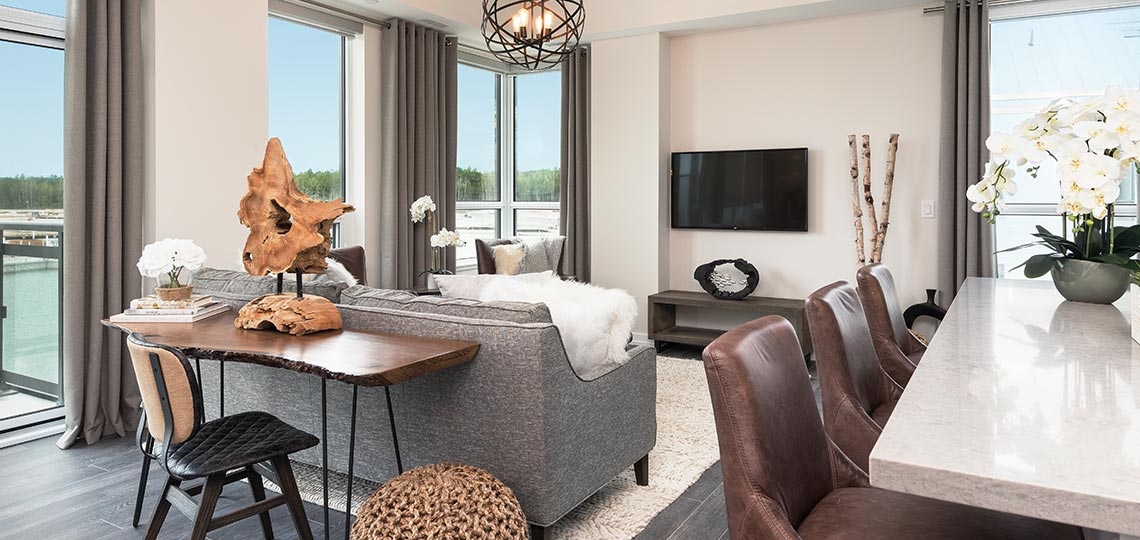 ENJOY RESORT-STYLE LIVING WHILE WE TAKE CARE OF THE DETAILS
EXCLUSIVE TO HOMEOWNERS
One of the luxuries of life at Friday Harbour Resort is feeling completely looked after. As a Homeowner, you'll enjoy exclusive access to our complete range of FH Fresh Home Services, including housekeeping, maintenance, landscaping and security. So all you'll have to worry about is having an incredible time.
View Services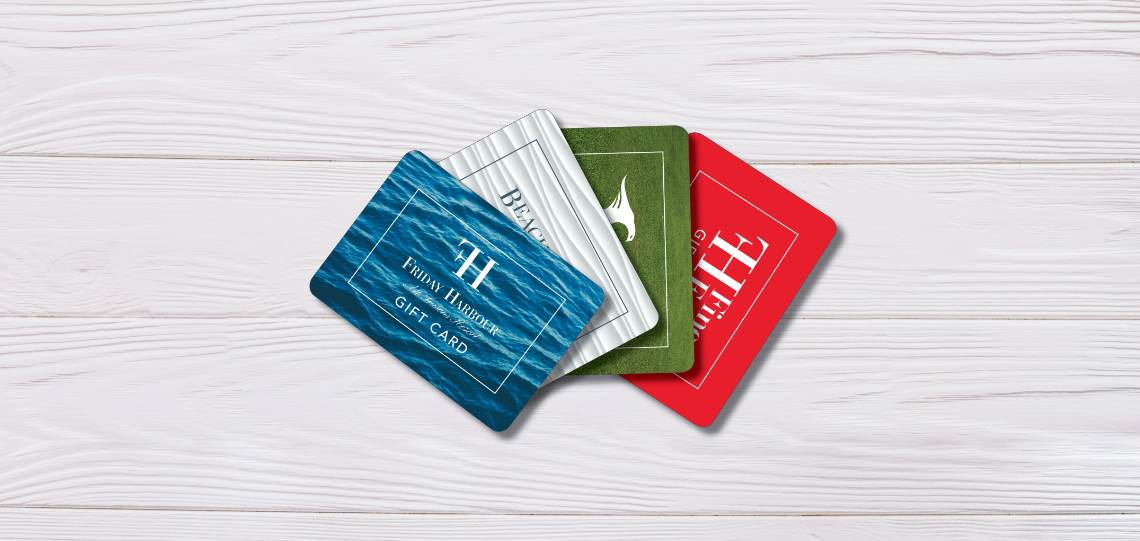 Now introducing FH Gift Cards! Give the gift of golf at the Nest, dinner at the Beach Club, delicious finds at FH Fine Food, or a Marina card for purchases at the Harbour Master Building. The possibilities are endless! Gift Cards will be available for purchase at the Beach Club, FH Fine Food, the Harbour Master Building and at the Nest, and can be redeemed at any of the aforementioned locations. FH Gift Cards cannot be used at Starbucks.
Enjoy a seamless shopping and dining experience while on the Boardwalk at Friday Harbour. Park underground to easily access the retail Boardwalk. With vehicle access off of Sun Reef Avenue and Baja Avenue, as well as pedestrian exit and entry points all along the Boardwalk, emerge from underground parking and easily take in all the Boardwalk has to offer. End your visit with a short walk back to your vehicle, while enjoying the exceptional views of Friday Harbour.