Spring Marina Membership – Limited Time Offer!

Purchase a 2020 Marina Membership by June 1st and receive a $300 gas gift card, 10% off gas purchases at FH during the 2020 season, and much more.

*Some restrictions apply.

Marina members now receive access to
the Beach club Restaurant and Pool/Splash Pad***

2020 Marina Memberships now available

*** Some restrictions apply.

GOLF + MARINA MEMBERSHIP

limited time offer

SAVE UP TO $1,200 when you purchase a Membership at the Nest Golf Club and the Marina at Friday Harbour Resort.

CLOSED FOR THE SEASON
2020 MEMBERSHIPS NOW AVAILABLE
WHERE luxury service knows no bounds
From complete boat servicing and maintenance to visitor and fuelling docks as well as the magnificent Harbour Master Building, extraordinary lakeside luxury begins at Friday Harbour Marina. Become a member or book a short term stay and stroll along the Boardwalk sipping a beverage from Starbucks®, dine at one of our exceptional restaurants or take part in one of our many activities for kids and adults.
Marina membership
Spend this season as a Friday Harbour Marina Member and experience lakeside luxury like never before. We will make sure your boating season is spent enjoying the Resort and all Lake Simcoe has to offer.
BENEFITS
NEW FOR THE 2020 BOATING SEASON
Access to the Exclusive Beach Club Restaurant***
Access to the Beach Club Pool and Splash Pad***
Docking
Pump Outs
Hydro and Water Access
Complimentary Mid-Week Fueling Service**
Use of All Harbour Master Facilities and Amenities
Resort Shuttle Service
Assistance with arranging Haul Out and Winterization Services
**Does not include the cost of fuel.
***Marina Club Members can access the Beach Club Restaurant 7 days per week, while the Beach Club Pool and Splash Pad are accessible Monday through Thursday, during the Marina season (May - October).
Become a Member
VIEW 2020 MARINA BROCHURE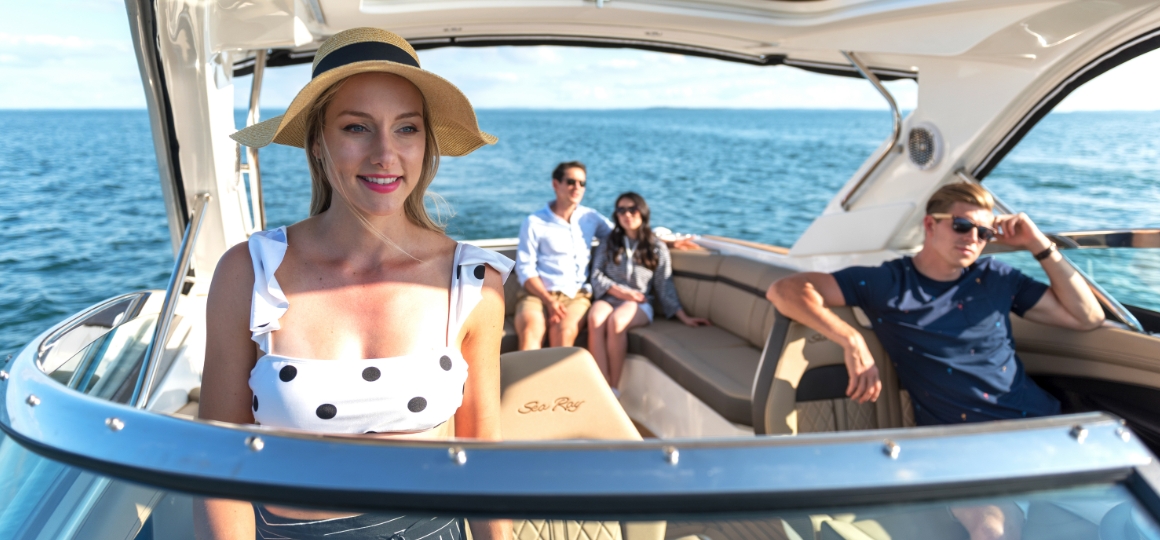 Spring Marina membership
Limited Time offer!
Purchase a 2020 Marina Membership by June 1st and receive our Spring Special Offer*:
$300 FH Gas Gift Card
Value add Package including: Starbucks Gift Card, FH Fine Food Gift Certificate, the Nest Golf Passes
10% off Gas purchases during the 2020 Marina season
Access to the Beach Club Restaurant and Pool/Splash Pad
*Offer valid on Marina Memberships purchased between February 24th through June 1, 2020. Not applicable on PWC Memberships. Marina Club Members can access the Beach Club Restaurant 7 days per week , while the Beach Club Pool and Splash Pad are accessible Monday through Thursday (May – October). Memberships including a 30' and under slip receive a $50 Starbucks gift card, a $50 FH Fine Food Gift Certificate and 4 the Nest Vantage Golf Passes. Slips 40' and larger receive a $100 Starbucks Gift Card, a $100 FH Fine Food Gift Certificate and 8 the Nest Vantage Golf Passes.
Contact Us
SLIP reservations
Enjoy up to two hours of complimentary visitor docking. For more lengthly stays please reach out to our Team and we would be happy to accommodate your stay.
The harbour master building
Visit our Marina Team at the Harbour Master Building for assistance with your vessel and advice on best boating practices. You can also pick up boating supplies, fishing bait, Friday Harbour apparel and accessories, personal care items, seasonal gifts, gourmet bites and more.
LOCATION
Along the east boardwalk N 44º23.409' W 79º31.418'
HOURS
Closed for the season

Meet the Marina manager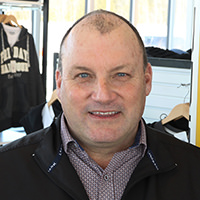 MIKE MCKEOWN
With over 27 years of experience leading Ontario's largest marinas, Friday Harbour's Marina Manager, Mike McKeown, is passionate about the water, the environment, and overall boating lifestyle.
As one of Canada's eight Certified Marina Managers (CMM), Mike combines his passion for all things Marina with exceptional customer service to deliver the ultimate boater experience to Guests of Friday Harbour.
Having lived and worked along Georgian Bay and Lake Simcoe his entire life, Mike brings a wealth of knowledge of the Trent Severn Waterway system and, in particular, a deeply rooted respect for the environment and how boaters can enjoy the waterways all while respecting their natural surroundings.
As past president of Boating Ontario, Mike was integral in the development of the Clean Marina and Clean Boater programs - initiatives that promote best practices on the waterways - that continue to grow and thrive today.
Mike and his seasoned Marina Team work closely with all Marina Guests from the moment they arrive at Friday Harbour to ensure their journey is an exceptional experience from start to finish.
READ MORE
LAUNDRY Facilities

DIESEL, MID-GRADE AND PREMIUM FUEL

harbour master lounge

High Speed Wifi

Concierge Services

30A & 50A Shore Power

Fresh Water

Docking Assistance

Shower Facilities
MARINA services
The Marina is at your service. With attentive concierge service, available seven days a week, Members and Guests will receive assistance to and from their vessel upon arrival and departure. The Marina also provides docking assistance, fueling assistance, unlimited pump outs, Resort shuttle service, navigation advice, shower facilities, and laundry facilities.
WATERCRAFT Rentals
BOATS

Feel the wind in your hair.

PERSONAL WATERCRAFT

Become one with the lake.

WAKEBOARDING

Lessons and gear.
Family activities
Experience summer like never before at Friday Harbour. Explore the trails, play by the beach and revel in the beauty of Lake Simcoe. With both indoor and outdoor activities all season long there's something for kids of all ages.
LEARN MORE
NAUTIQUE

SEA RAY SPORT

TAHOE PONTOONS

CHAPARRAL

With Pride Marine Group as our exclusive onsite boat retailer, we are proud to offer new and pre-owned boat sales and brokerage. Featuring Nautique, Chris Craft, Sea Ray and more, finding a vessel for your adventures has never been this easy. Now offering luxury yacht retailers such as Princess and Azimut Yachts.
LOCATION
Along the east boardwalk 3800 Sunreef Avenue Innisfill , Ontario L9S 2P7
HOURS
Closed for the season