INNISFULL

FEBRUARY 19TH - MARCH 5TH

Celebrate Innisfil's local culinary offerings and support your local community with InnisFULL!
Order from our limited-time prix fixe menu and experience the flavours of the Beach Club!

VIEW MENU
COVID-19 NOTICE: THE SIMCOE MUSKOKA REGION IS CURRENTLY IN THE RED ZONE. PLEASE VISIT THE SMDHU WEBSITE TO LEARN MORE


OPEN TO EVERYONE
The Beach Club Restaurant is calling your name, as we are now open for all to enjoy, experience the soothing sounds of the water and the sunset's melting colours as you dine. You know you have arrived when you sit down to enjoy a meal at Friday Harbour's Beach Club Restaurant. Surrounded by excellence, the Beach Club is a place where the best tasting ingredients of each season are paired with the perfect beverage. Reward yourself after a day of excitement, you deserve every bite.

Heading out for a day in the sun? Just pop by the Beach Club Window and get your food to go.
LOCATION
On the East side of
the Beach Club facing the Beach
HOURS
CLOSED FOR THE SEASON
OPEN TO EVERYONE
Starbucks on the Boardwalk is currently open for dine-in and take out. All payments must be made by debit, credit, or gift card – we are currently not accepting cash. There is a limit of five Guests in line and five Guests in the dining area at one time. Please make use of the sanitizing station set up at the entrance.
LOCATION
The Boardwalk at Friday Harbour
HOURS
MONDAY – THURSDAY:
8:00am – 6:00pm


FRIDAY – SATURDAY:
8:00am – 8:00pm


SUNDAY:
8:00am – 6:00pm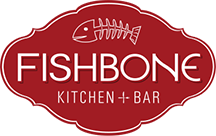 OPEN FOR DINE-IN SERVICE
Fishbone Kitchen + Wine Bar is now open for dine-in service as well as takeout and delivery.
LEARN MORE
LOCATION
The Boardwalk at Friday Harbour

TAKE OUT AND DELIVERY ONLY
Avenue is temporarily closed for dine-in service but is open for take out only.
LOCATION
The Boardwalk at Friday Harbour

CLOSED FOR THE SEASON
Take in the Marina views as you enjoy drinks and delicious bites.
LOCATION
At the end of the Pier
HOURS
CLOSED FOR THE SEASON
CLOSED FOR THE SEASON
With delicious grab and go bites at the Clubhouse and convenient on-course service from our Food and Beverage cart, there are plenty of dining options at the Nest. Stop by the clubhouse after your game and enjoy a meal and refreshing beverage on our patio.
Learn More
opening soon

An authentic Italian Caffè, Zaza coffee bar brings the taste of Southern Italy to North Americans, with foods boasting true, fresh Italian ingredients and an array of delectable espresso drinks.
Friday Harbour supports LOCAL
Friday Harbour is passionate about delivering the freshest possible produce in every dish, ensuring ethical farming practices and locally sourced ingredients. To make this happen, the Friday Harbour Culinary Team works closely with local farmers and growers in and around Innisfil.