OWN A RESORT HOME AT FRIDAY HARBOUR
AND FALL IN LOVE Every Day
Friday Harbour's exceptional waterside community provides a one-of-a-kind experience for Homeowners of the Resort. As a Member, you'll have access to many exclusive benefits along with spectacularly designed state-of-the-art facilities.
HOMEOWNER benefits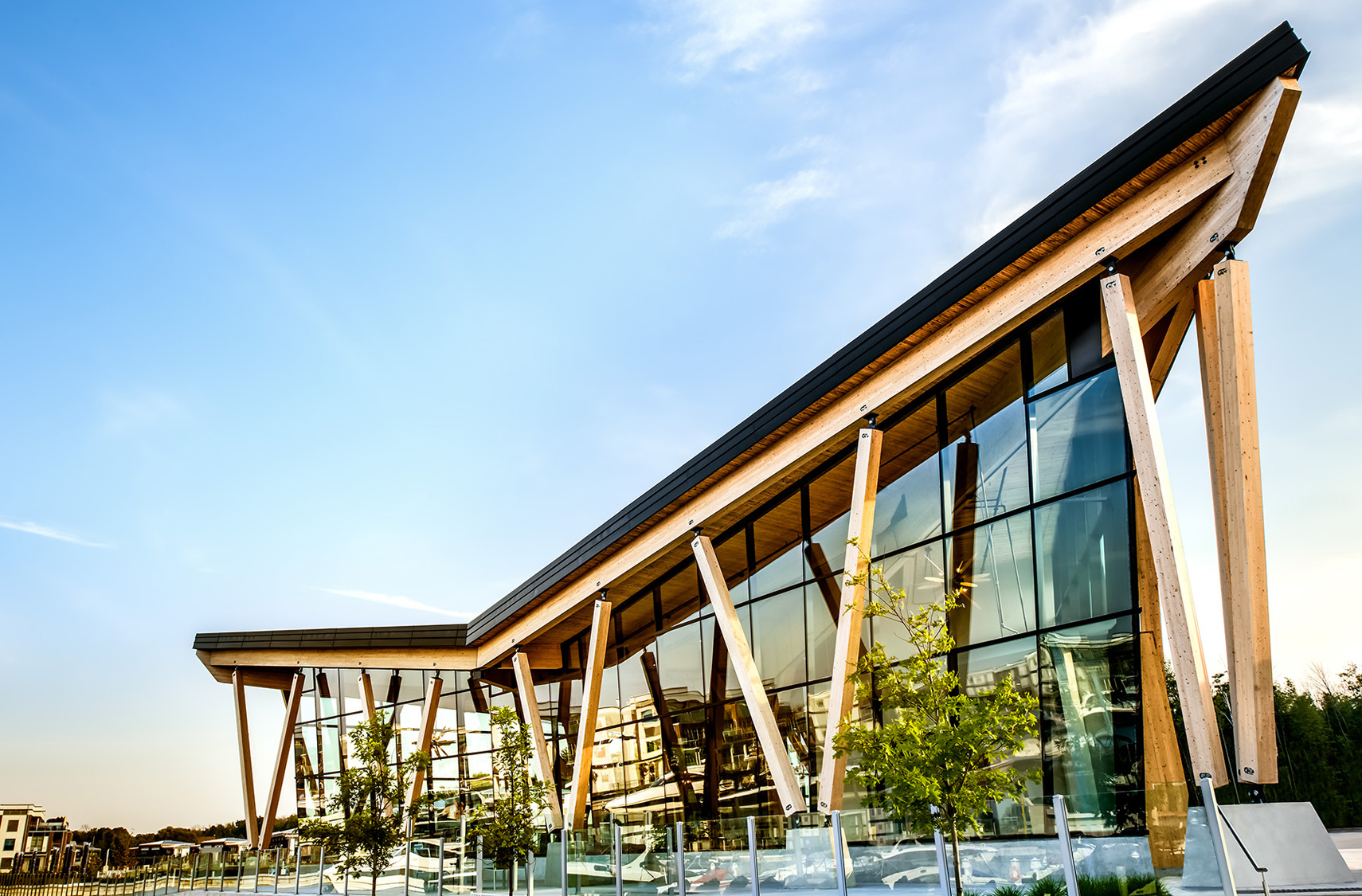 lakeside luxury
Members will have access to everything that comes with lakeside luxury: immerse yourself in the outdoor pool overlooking the Marina, or relax in the hot tub. Workout at the Fitness Centre, play games with the kids, and end your evening off with a gourmet meal at the restaurant with full bar service and intimate seating.
You will be able to colour all your days and all your nights with the Lake Club's vibrant spirit.
OVERLOOKING THE MARINA, THE LAKE CLUB OFFERS A RANGE OF AMENITIES, THOUGHTFULLY DESIGNED FOR YOUR CONVENIENCE:
The Lake Club Restaurant and Bar

Dine in style at at the Lake Club Restaurant and Bar, where you can savour the flavours of gourmet cuisine, complemented by exemplary service.

Private Dining Room

Step into the private dining room for an intimate dining experience or quiet meeting space for the business professional. The private dining room has been designed to cater to your specific needs.

Outdoor Patio

Refuel from a busy day at the pool, with a meal on the outdoor patio. Take in the captivating views of the Marina while enjoying a meal and refreshing drinks.

Outdoor Pool & Hot Tub

Let your worries melt away in the outdoor pool and hot tub. Bask in the sun's rays as you dive into cool waters and relax every muscle in your body.

Poolside Service

No need to leave the comfort and relaxation of your pool lounger. The Lake Club Pool offers poolside service to ensure you enjoy every minute of your day.

Men's & Women's Change Rooms

Refresh after a day out in the sun and prepare for an intimate evening at the Lake Club Restaurant and Bar.

FH Fit

Run, lift, stretch and spin at FH Fit with the latest in cardio and weight training equipment—staying on track and in shape has never been easier.

Outdoor Social Space

Take the party outside and onto the outdoor event lawn, an exquisitely manicured space that is perfect for hosting any event.

INDOOR GAMES ROOM

There is everything you need for a fun family games night at the indoor games room. From foosball to ping pong, it is the perfect place for some friendly competition.

THE THEATRE ROOM

Bring the family for a night out in the Theatre Room and enjoy taking in some great family features with the kids. Convene in the Lake Club restaurant after the movie to round out your adventures at the Lake Club.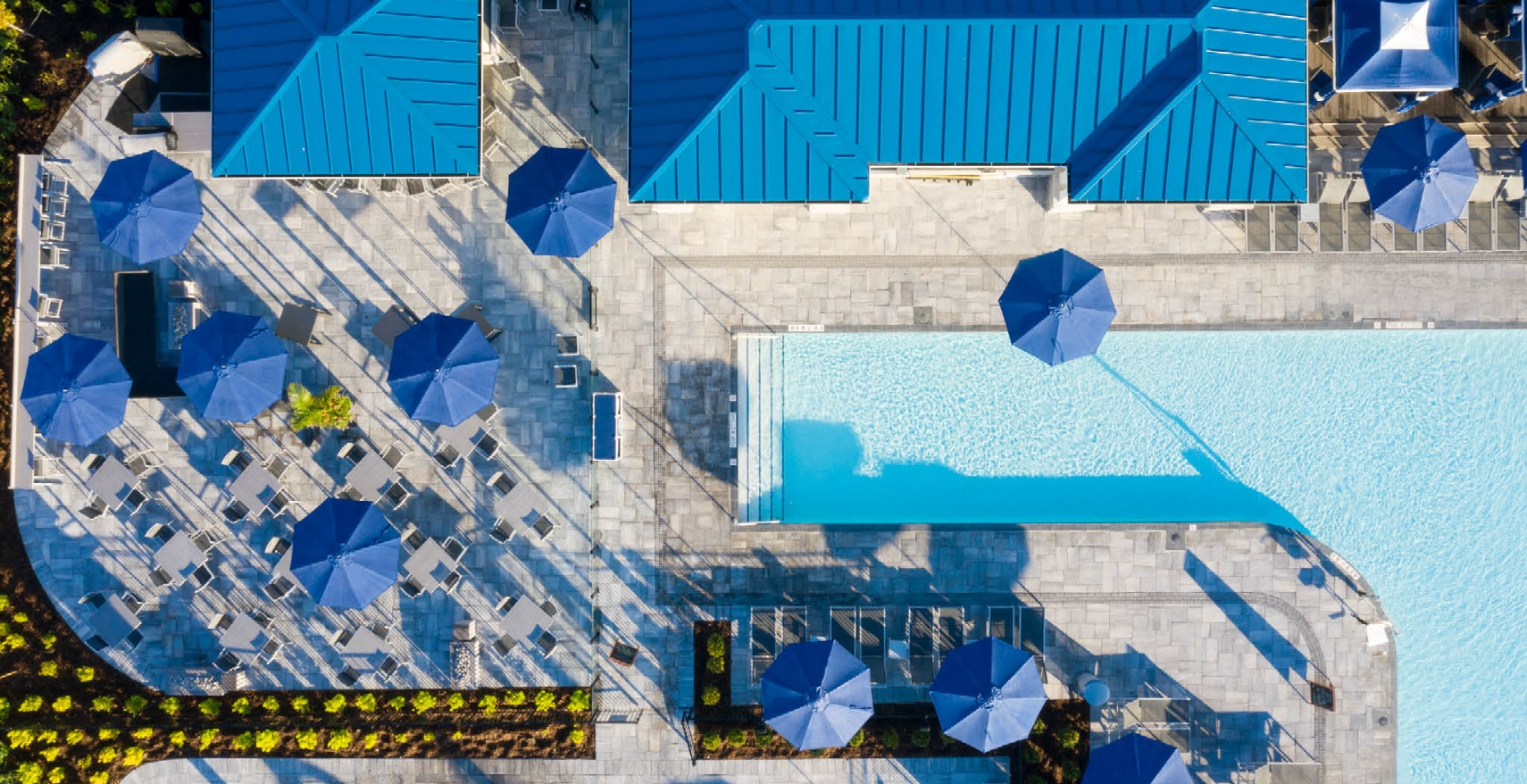 POOL ACCESS
The Beach Club Pool is a place for Homeowners to relax and unwind with friends and family. With amazing views of Lake Simcoe, spend hot summer days poolside with food and beverage service right to your lounger. The kids are taken care of with the Splash Pad to keep them cool! End your time off at the pool with a meal from the Beach Club Restaurant. We have something everyone will enjoy!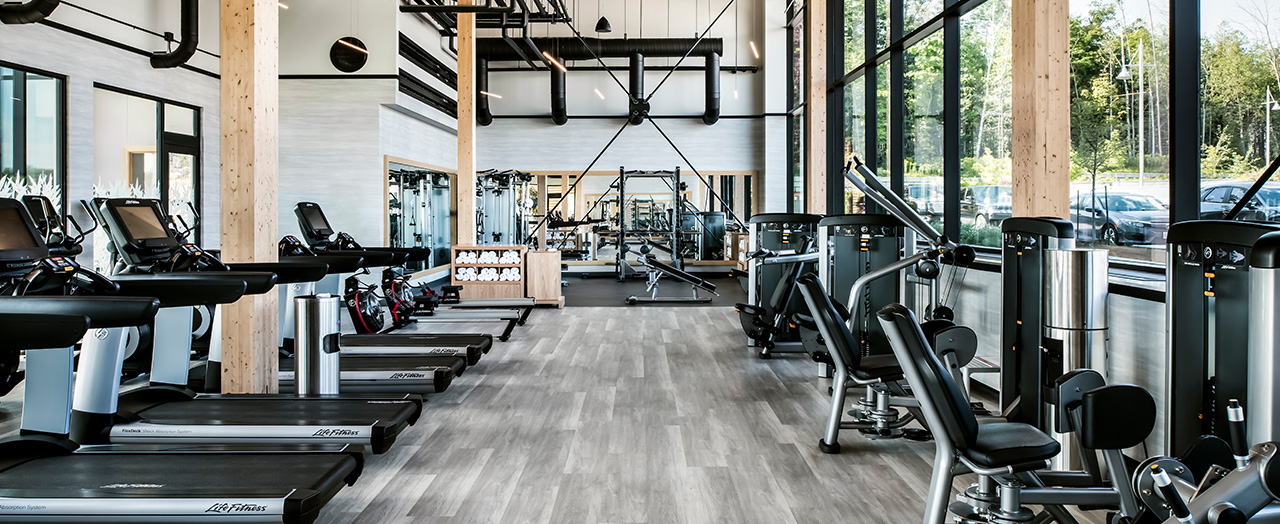 Homeowners of Friday Harbour have exclusive access to FH Fit, located at the Lake Club. FH Fit features a variety of state-of-the-art equipment to keep you healthy and active. Start off your mornings with a workout and take in the beauty surrounding the Lake Club.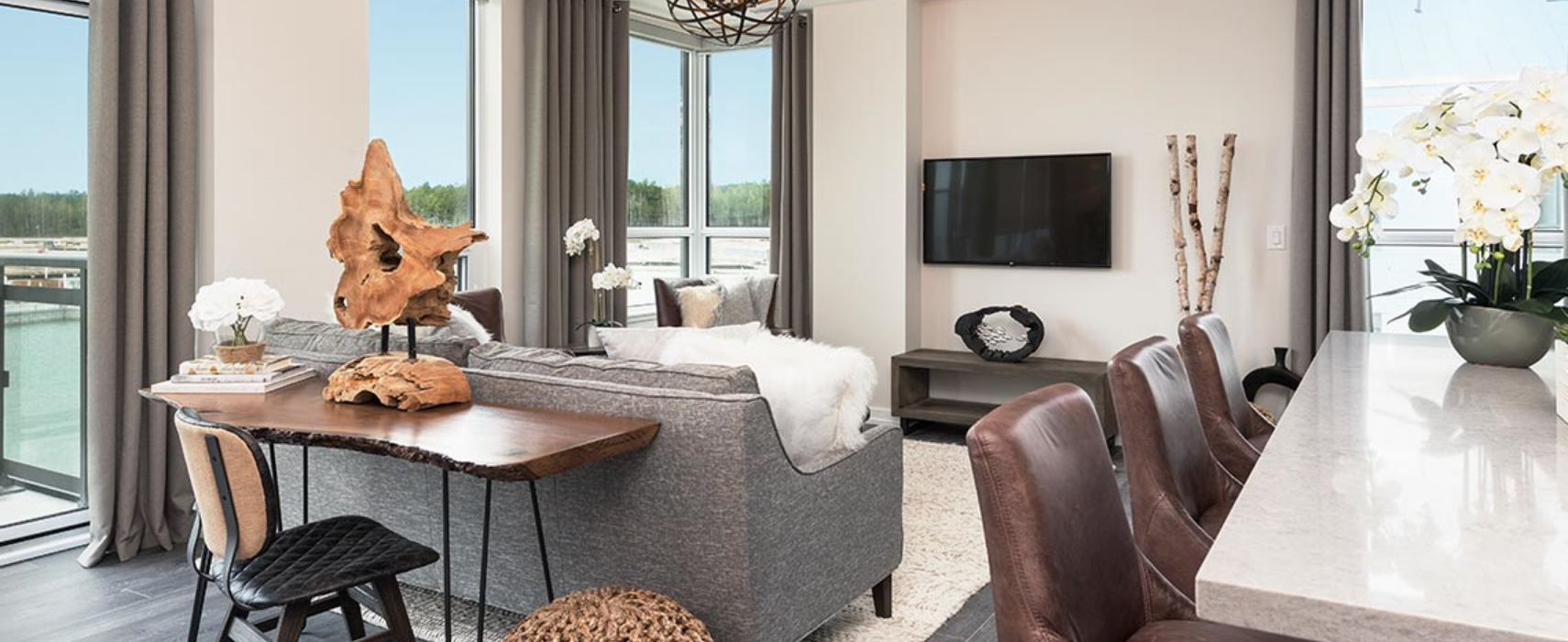 ENJOY RESORT-STYLE LIVING WHILE WE TAKE CARE OF THE DETAILS
One of the luxuries of life at Friday Harbour Resort is feeling completely looked after. As a Homeowner, you'll enjoy exclusive access to our complete range of FH Fresh Home Services, including housekeeping, maintenance, landscaping and security. So all you'll have to worry about is having an incredible time.
PREFERRED HOMEOWNER rates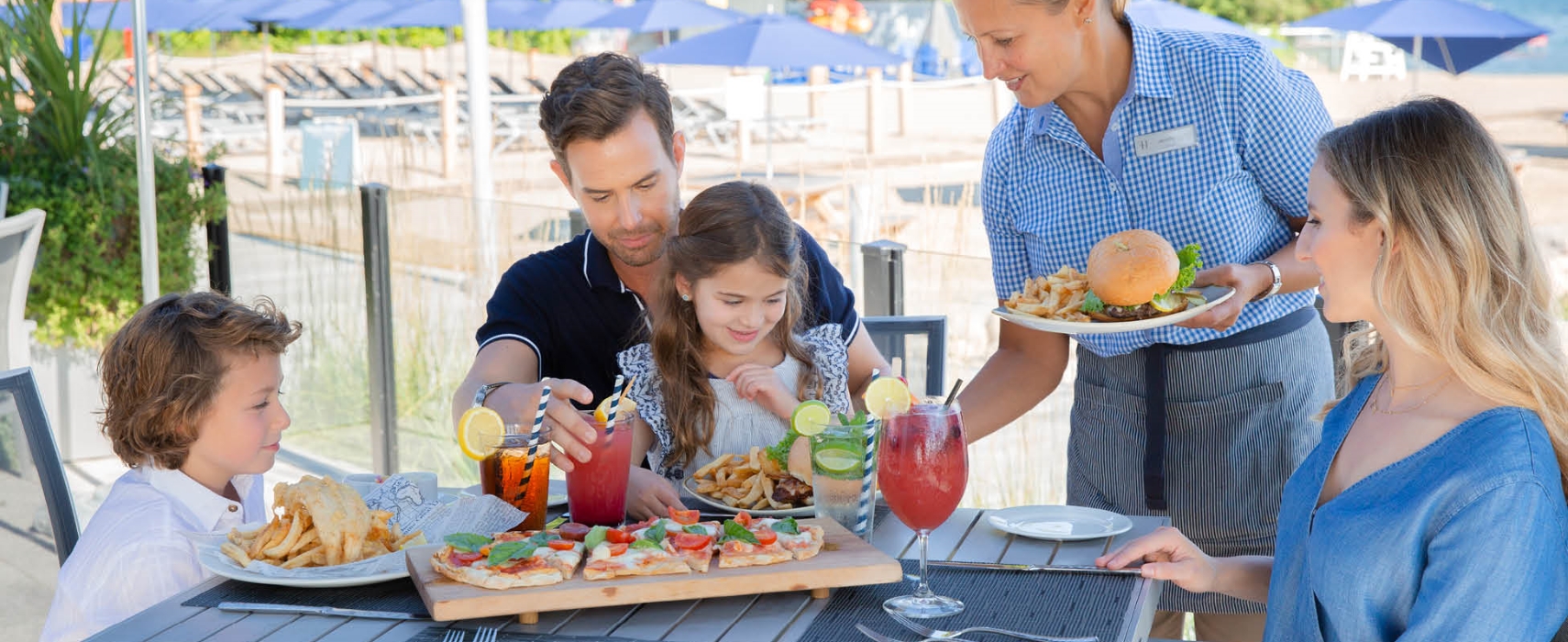 Homeowners of Friday Harbour are always kept top of mind and have access to preferred rates for Memberships to the FH Marina and Nest Golf Club. Along with reduced Membership rates, all Homeowners receive seasonal recreation activity equipment complimentary and have the ability to book reservations in advance.
Preferred Membership rates
Complimentary Seasonal Recreation Equipment
10% Off Purchases at FH Fine Food
10% Off Food and Beverage Purchases at the FH Starbucks
10% Off at the Beach Club
10% Off at the Lake Club
Exclusive Homeowner Only Events
For more information on Real Estate offerings at Friday Harbour, please complete the registration form. A sales representative will be in touch shortly.
REGISTER NOW