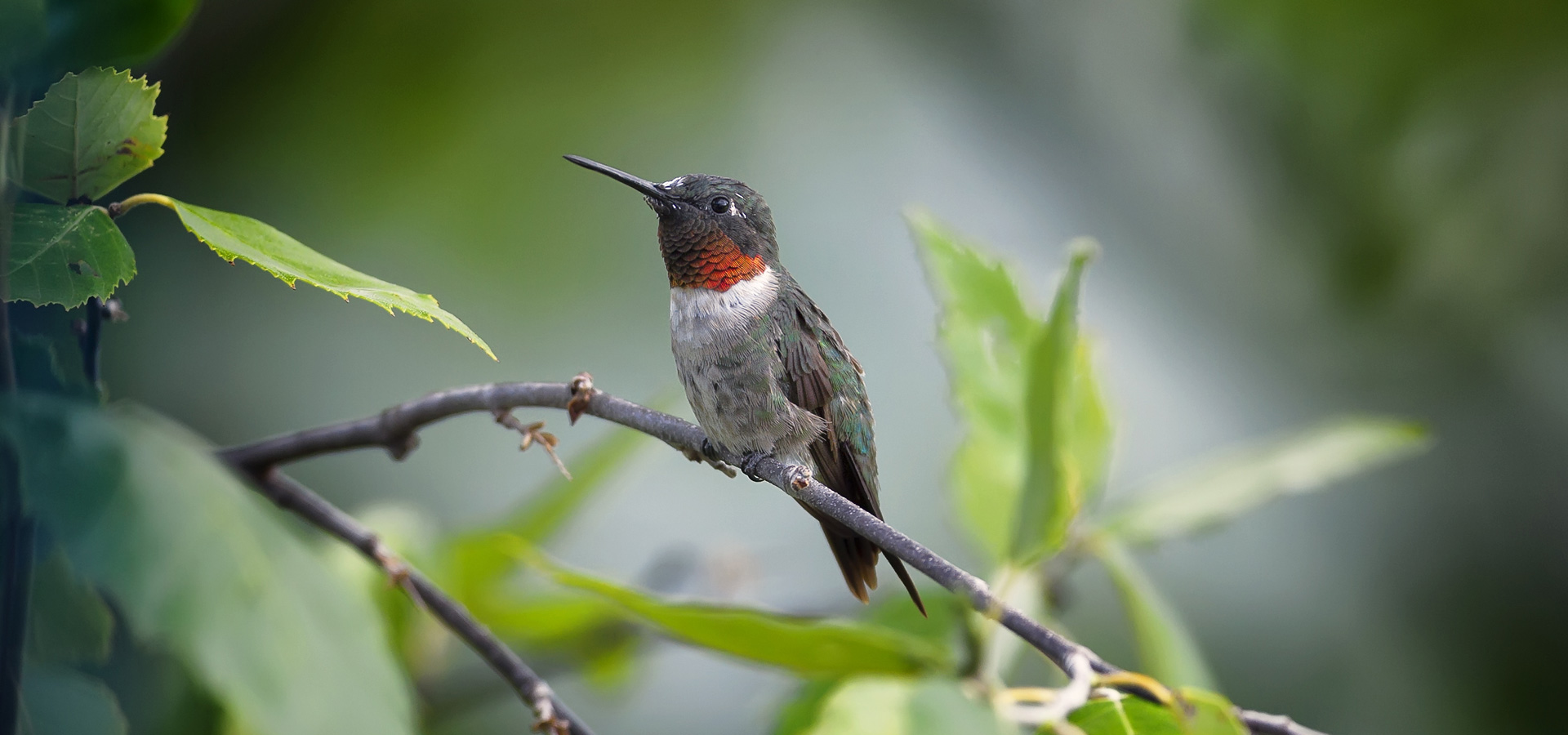 KEEP OUR LAKES green
FRIDAY HARBOUR RESORT ENVIRONMENTAL INITIATIVE
Friday Harbour Resort was designed with an emphasis on protecting the health of the woodlands and wetlands within the site and the quality of water within Lake Simcoe. The Resort development includes several components that are aimed at enhancing environmental sustainability.
Edge management areas
To sustain the function of existing wetlands and woodlands contained in the Nature Preserve, buffers were built between the Marina Village and the Nature Preserve. These Edge Management Areas have been planted with native trees and shrubs and will serve to protect existing plant communities and wildlife habitats. The barriers ensure that noise, light, and other human-related disturbances will not impact the ecology of the Edge Management Area.
Stormwater management system
Protection of water quality within both the marina basin and Lake Simcoe was a key objective in the process of designing Friday Harbour Resort. Runoff from rainfall and snow melt may impair water quality and degrade fish habitat. In response, Friday Harbour incorporated a sophisticated system that collects and treats runoff prior to releasing it into the marina basin. Runoff from the Marina Village is collected and pumped to a Stormwater Management (SWM) pond that is located within the golf course— improving water quality by removing sediment, nutrients and contaminants. Moreover, water collected in the SWM pond is used to irrigate the golf course, reducing demand on the municipal water supply and enhancing groundwater recharge.
Habitat Enhancement

At various locations throughout the Nature Preserve, habitats have been restored or created to enhance the health and diversity of the ecosystem. Specific initiatives implemented as a component of the development of Friday Harbour Resort include the creation of new wetlands, the planting of Butternut trees and the creation of reforestation areas.
Protecting the endangered butternut tree

The Butternut tree is listed as a provincially and nationally endangered species due to a decline in population resulting from an invasive fungus. As a requirement of the project, an extensive planting and monitoring program for Butternut trees has been implemented. New Butternuts have been planted in open areas along the edges of the Nature Preserve to restore the population and contribute to an increase in the extent of local forest cover.
Wetland creation
New wetlands have been created to provide enhanced habitat opportunities for a range of flora and fauna and to add ecological diversity to the Nature Preserve. These wetlands provide standing water of a suitable depth for amphibians such as Wood Frog, Spring Peeper, American Toad, Green Frog and Leopard Frog. Floating logs provide basking habitats for Painted Turtles while cavities in trees provide nesting opportunities for Wood Ducks. Homeowners and Visitors must not encroach in any way on areas that are marked as habitat re-generation areas.
WHAT CAN you do?
on LAND

Friday Harbour recognizes the importance of maintaining a healthy natural environment. We encourage our guests to consider their individual environmental impact and make decisions and lifestyle changes that help to minimize this impact. Here are just a few examples to help you get started:

Clean up after your furry friends.
Eliminate the use of de-icers such as salt and minimize the use of sand in the winter.
Clean up soil spills after gardening.
Eliminate fertilizer use.
Sweep sidewalks and parking areas.
Pick up any litter or garbage.
Do not put any waste products into the storm water system.
Wash cars at an off-site carwash, where appropriate treatment is provided.

on water

Friday Harbour is designed to enhance and protect water quality in the marina basin. The basin was designed and constructed with specific plantings of native aquatic plants and habitat features aimed at enhancing habitat for fish. Here's what you can do to contribute to water quality improvements:

Ensure that your boat is clean, dry and free of any aquatic invasive species before launching into Lake Simcoe or moving from Lake Simcoe to any other lake. (see www.invadingspecies.com)
Take care to avoid spills when refueling your boat.
Do not carry out any boat maintenance within the Resort.
Report any accumulations of plants or nuisance plant growth to the Marina Manager.
Respect the "no-wake" zone in the Marina basin and nearshore areas of Lake Simcoe.
No fishing in the marina basin.